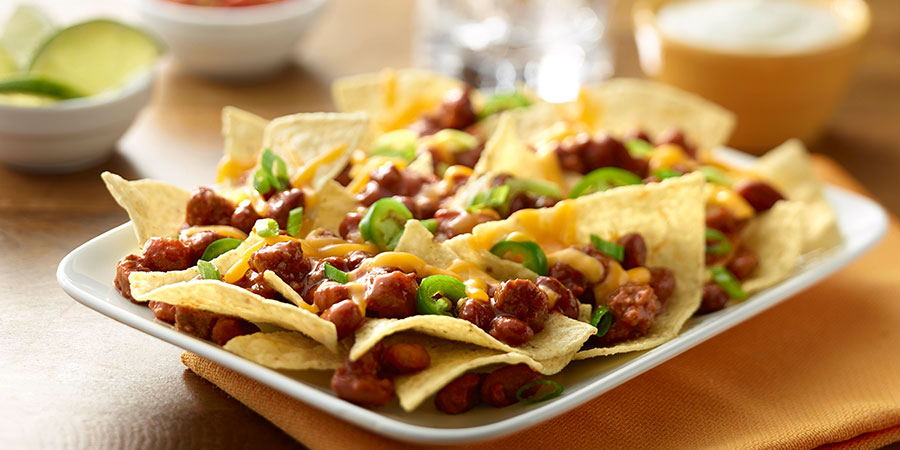 servings
1 Tray

Calories per Serving

Prep Time

Cook Time

Total Time
30 Minutes
Ingredients
3 Roma tomatoes, finely chopped
⅓ cup (50 g) finely chopped red or white onion
⅓ cup (15 g) chopped fresh coriander
1 lime
About 12 cups (300 g) corn tortilla chips
1 (425 g) can STAGG® Dynamite Hot Chili
1 can (64 g) sliced black olives, coarsely chopped, if desired
3 cups (375 g) shredded colby cheese
1 to 2 fresh jalapeño chilies, thinly sliced, if desired
Directions
Heat oven to 220˚C. In bowl, mix together tomatoes, onion and coriander. Squeeze lime into the tomato mixture and toss until blended.
Arrange a single layer of chips on heatproof platter or baking sheet. Top with spoonfuls of chili, tomato mixture, olives and cheese. Add jalapeño slices, if desired. Repeat layers until all the ingredients are used.
Bake 15 minutes or until cheese is completely melted. Serve nachos hot.
Notes
Kick up the heat when you serve these fantastic nachos.