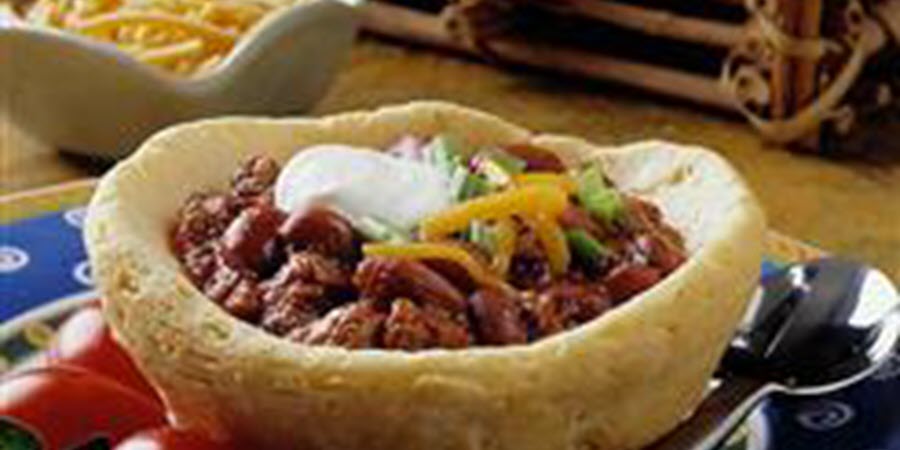 Golden Corn Bowls with Chili

servings
8

Calories per Serving

Prep Time
Under 15 Minutes

Cook Time

Total Time
Under 30 Minutes
Ingredients
1 can (323 g) refrigerated golden corn biscuit dough
2 (425 g) cans STAGG® Classique Chili
Directions
Heat oven to 350°F. Make 8 (3 1/2-inch) balls of aluminum foil by slightly crushing 8 (25x12-inch) pieces foil. Flatten balls slightly with palm of hand. Place foil balls on large baking sheets.
Separate dough into 8 biscuits. Roll each biscuit to 5 1/2-inch circle. Place 1 biscuit over each foil ball, shaping biscuit gently to fit around ball. (Dough should not touch baking sheets.)
Bake "bowls" 15 to 18 minutes or until golden brown. Carefully remove chili bowls from foil.
Meanwhile, in large saucepan, cook chili until heated thoroughly. Ladle 1/2 cup chili into each corn bowl. Top with sour cream, shredded Cheddar cheese and sliced green onions, if desired.