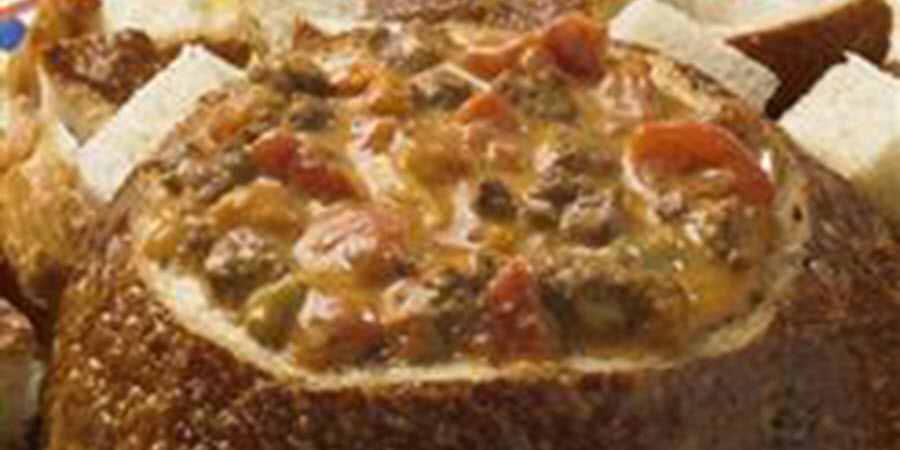 servings
8+

Calories per Serving

Prep Time
Under 15 Minutes

Cook Time

Total Time
1 Hour
Ingredients
1 small round loaf sourdough bread
1 425 g can STAGG® Chili
4 ounces (225 g) cream cheese
1 small onion, chopped
2 small tomatoes, sliced
6 green onions, sliced
Directions
Heat oven to 300ºF.
Gently remove soft bread from bottom two-thirds to form a bowl; taking care to not make holes. Transfer to a rimmed baking sheet. Reserve the top of the loaf.
In saucepan, heat chili and cream cheese over medium heat until cream cheese melts. Stir in chopped onion. Pour chili mixture into bread bowl.
Bake dip 30 minutes. Remove from oven; top with tomatoes. Bake 5 to 8 minutes longer. Top with green onions. Tear top of bread into pieces; place around loaf for dipping.