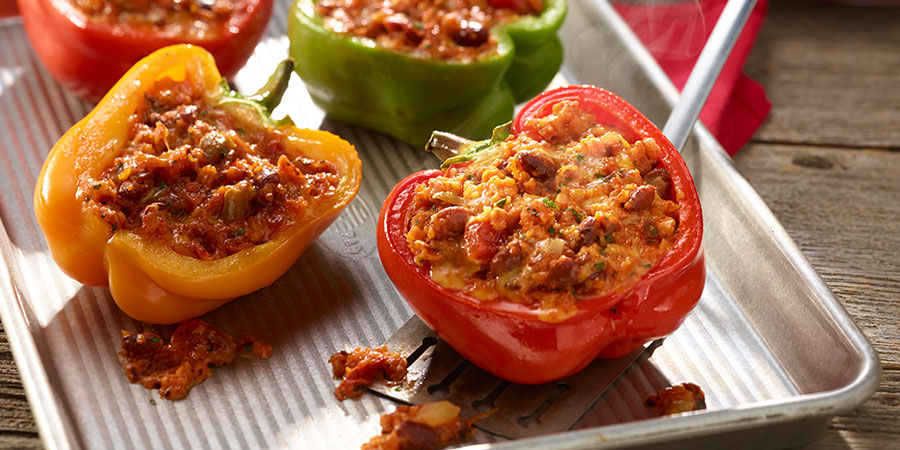 servings
2 Peppers

Calories per Serving

Prep Time

Cook Time

Total Time
1 Hour
Ingredients
2 capsicum (any color)
1 (425 g) can STAGG® Vegetable Garden Chili
2 cups (250 g) shredded Cheddar cheese
1 cup (25 g) crushed baked Cheddar-flavored tortilla chips
½ cup (130 g) salsa
2 tablespoons (2 g) chopped fresh coriander
Directions
Heat oven to 175°C.
Cut capsicum in half lengthwise, leaving stem ends intact. Remove seeds.
In large bowl, combine chili, cheese, chips, salsa and coriander; mix well. Divide chili mixture evenly among capsicum halves.
Bake 25 to 30 minutes or until capsicum are roasted and filling is hot and bubbly. Garnish with additional coriander, if desired.
Notes
Have fun eating your vegetables. Try STAGG® Vegetable Garden Chili in a colorful bell pepper bowl for a change of pace.