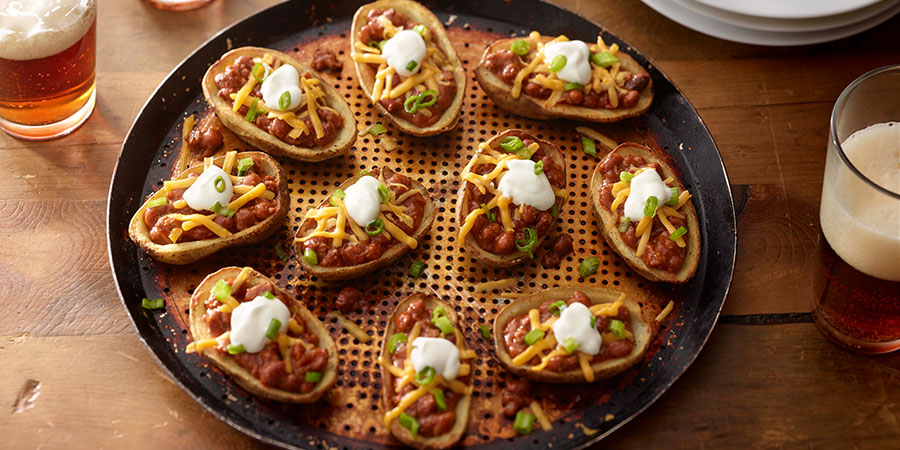 Super Loaded Chili Potato Skins

servings
8 Potato Skins

Calories per Serving

Prep Time

Cook Time

Total Time
30 Minutes
Ingredients
8 small potatoes
2 (60 mL) tablespoons olive oil
Coarse salt and freshly ground pepper to taste
1 (425 g) can STAGG® Chili
2 cups (250 g) shredded sharp Cheddar cheese
½ cup (115 g) sour cream
½ cup (80 g) sliced spring onions or 3 tablespoons (9 g) chopped chives
Directions
Heat oven to 220˚C. Scrub potatoes and dry well. Pierce several times with tip of knife; arrange on large baking sheet. Bake 45 minutes or until tender. Cool.
Slice each potato in half; scoop out flesh (reserve for mashing or potato pancakes), leaving  shell. Brush inside and outside of each potato half with oil; season with salt and pepper.
Arrange potato halves on baking sheet. Bake 10 minutes, until crisp and golden brown, turning once.
Spoon chili into potato shells; top with cheese. Bake 3 to 5 minutes or until cheese is melted. Top with sour cream and green onions.